---
Library Section
|
Special Collections
|
Research Section
|
Old Library
---
Welcome to
The New Spalding Library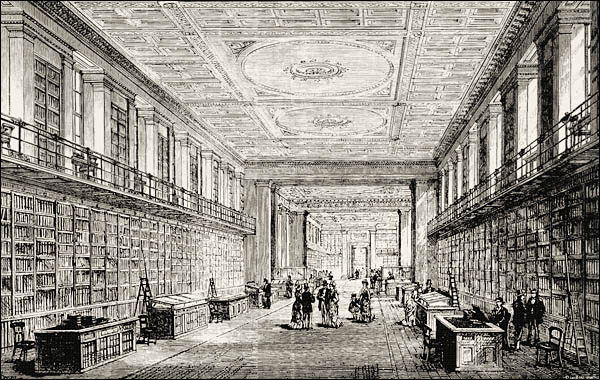 On-Line Texts: Main Department
Over the past decades institutional libraries and private collections have accumulated a voluminous literature regarding the Solomon Spalding Authorship Theory for the Book of Mormon. There are also numerous old documents which relate to Spalding himself, as well as to his associates, and his period in history. Since it is impractical to transcribe into e-texts even a modest fraction of the existing Spalding-related materials, only a few of the most important of these items have been reproduced and posted to this on-line Library.

In most cases the e-texts available in this "Main Department" of the Library are limited to newer texts, excerpts from lengthier documents or samples from wider collections. Some books and articles featured here are still under copyright, so only short samples from their texts are made available for your consultation. Many more complete and specially relevant texts and graphics are now on-line in the Spalding Studies Special Collections. Numerous other, interrelated documents respecting Solomon Spalding, the Book of Mormon, and Mormon origins can be found on-line at the Mormon Classics E-texts web-site.



---




- Important Notice -


The e-texts posted in this on-line have been checked for their accuracy in reproducing the contents of their parent documents. While small errors in transcription and formatting are inevitable, the texts themselves are generally reliable. However, these e-texts are not perfect replacements for the originals. Please consult the appropriate research library collections for purposes of exact quotation and for proper bibliographic citation.

The vast majority of these texts and documents are in the public domain. In some instances their originals are the property of public or private library collections and the owners have been informed of their reproduction here. A few of the more recent texts are excerpted from copyrighted published works. These short excerpts are provided as a public service under the "fair use" provisions of the U.S. Code (Copyright Act, Title 17, 107) and similar international copyright agreements. It is not intended that the reproductions posted here infringe in any way upon authors' or publishers' intellectual property rights.

If you come across an excerpt posted to this Library which you feel violates the broad interpretation of general copyright law and practice, please inform the Site Librarian at once, and that item will be abbreviated or paraphrased to insure a full compliance with such law and practice.

Dale R. Broadhurst
Oct. 25, 2000




This page is still under construction.
Numerous are being moved to here from:

The Old Spalding Library




<! -------------------------------- 1900-1999 texts ---------------------- >





---
Spalding Studies "Home"
New Spalding Studies Library
Old Spalding Studies Library
---
Mormon Classics
Cowdery's Bookshelf
Old News Articles
History Vault
---


last updated: Mar. 12, 2012